One Point Universal partners with Currencycloud and doubles their efficiency in months
Background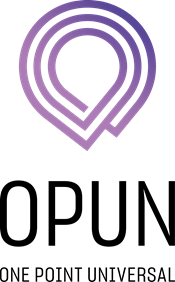 Established in May 2020, Sydney-based One Point Universal is a global payments business with a focus on Australian and Asian importers and exporters. However, working with their traditional Australian bank was proving to be time-consuming and expensive, cutting into their profits.
One Point Universal realized that after less than a year of being in business, they needed to work with a currency provider that gave them more freedom.
The Challenge
After launching in May 2020, One Point Universal quickly built up a strong client base due to past successful business relationships. Of their clients, 98% were exporters and importers. Most were Asian-based, buying goods from Australia or sending goods to Australia. These clients needed to be able to pay their Australian suppliers in an efficient way.
One Point Universal helped its Australian clients receive funds from their Asian-based buyers. Most of this was USD converted into AUD. They charged their clients 13% of each transaction for this service, which was an industry-standard rate. One Point Universal used a traditional bank to complete all their transactions.
Whenever a transaction was made, One Point Universal co-founder Jack Cui or his colleagues would be called by their bank to personally sanction the transaction. This was proving to be extremely time-consuming and complicated. Worse, their clients weren't getting their funds in the time that One Point Universal had promised: integrity and transparency are very important to One Point Universal's founders.
The bank wasn't nearly flexible enough, it was very old-fashioned, complex, expensive, and slow.
In early 2021 One Point Universal looked for a new partner. They chose Currencycloud.
Solution
Once One Point Universal decided to partner with Currencycloud Limited, it only took two and a half weeks to set up their account. This was a smooth process and had been expected to take four weeks.
One Point Universal uses Currencycloud Direct Platform to receive funds, convert the funds, and transfer the funds back into their account. It's simplicity itself.
The easy-to-use Currencycloud Direct Platform gives One Point Universal the autonomy to process each transaction themselves, making processing very efficient and much less time-consuming. Transactions now take minutes, not hours.
Being based in Australia, One Point Universal initially had some concerns about being able to speak to someone in London-based Currencycloud due to the time difference. Thanks to Currencycloud's 24-hour support service, One Point Universal can confidently access Currencycloud and speak with someone whenever they need to.
The easy-to-use Currencycloud Direct Platform has accelerated the speed of the service One Point Universal can provide its clients while simplifying the entire transaction process. This has made them more profitable and attracted more clients. Going forward, One Point Universal aims to extend their global footprint and double their market share from 6% to 12%. They are planning to establish offices in Queensland, Perth, Singapore, the UK, and the US.
"The whole process with the conversion and transfer is easier with Currencycloud compared with our previous bank."
RESULTS
One Point now has complete control over their payment transactions. The simplicity of the Currencycloud Direct Platform means they can now move money in minutes, not days, shortening the time their clients receive their funds. This has attracted more clients and made One Point more competitive.
The benefits to One Point and its customers from the Currencycloud solution are:
SPEED
The time it takes for One Point Universal's clients to receive their funds has shortened dramatically. Within five months of using Currencycloud, the amount of One Point Universal processes has risen from £8m a month to £20m a month. This speed of fund transfer makes them more competitive.
PROFIT
One Point Universal is now paying much less to Currencycloud than they were to their bank. They charge their clients the industry-standard 13% fee per transfer, but with no costly fees eating into their profits, One Point Universal are more competitive and able to plan expansion.
CONFIDENCE
Thanks to Currencycloud's clear reporting system, One Point Universal has confidence they are meeting their compliance requirements. The transparent and simple platform means they can always keep their promises to their clients and exceed their expectations.
"We have had more and more clients come to us since joining Currencycloud. We are able to be cheaper than our competitors. I would definitely recommend Currencycloud's platform. We know how good and smooth it is and the price is very reasonable." – Jack Cui, Co-Founder One Point Universal
*One Point Universal is a client of Currency Cloud Limited
Start your borderless payments journey today