If you're like most entrepreneurs, you probably double-down on your personal skill set, pursuing those pieces of your business(es) that you're most passionate about. The other areas of the business, whether it be HR, legal, or financial, may not get the attention they need.
That's where entrepreneur Marc Alloul found himself.
He's a physicist engineer who left a $12B enterprise in 2000 to start his own company.
He quickly found there was no real user-friendly budgeting platform built for high-level, fast-moving entrepreneurs who don't necessarily have a background in finance or accounting.
So, he started Budgeto. In a nutshell, it's a budgeting software program developed for entrepreneurs to get a budget up and running with just a few clicks. Currently, 35 thousand budgets are on the platform.
Marc joined us on a recent episode of the Payments Innovation podcast, and gave us an insider's peek to the platform, and its development.
Unprepared
: The Budgeting Mistake Too Many Entrepreneurs Make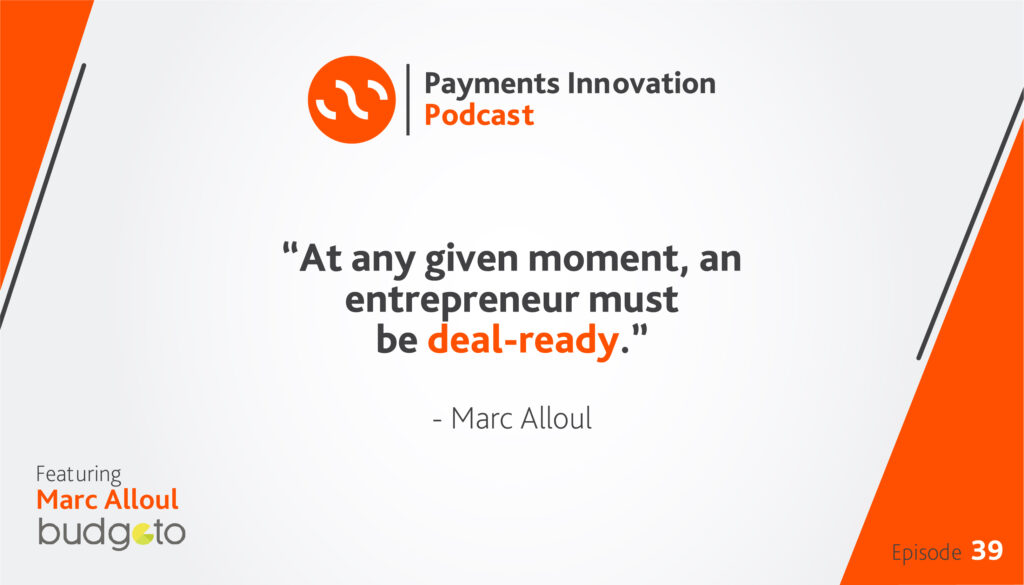 We're going to dive into the deep end here with a bold statement:
Many entrepreneurs only consider a budgeting tool directly before applying for a grant or financing.
But the problem is: Entrepreneurs are often judged on their ability to be budget-ready at a moment's notice. If you come from finance, you probably have the accounting piece down. But often, entrepreneurs started their companies because they're innovators, not accountants or CFOs. (Many innovative entrepreneurs come from product, sales, marketing, etc.)
Marc designed Budgeto with precisely these innovators in mind.
Making Budgeting Easy,
Fun
, & Maintainable
Marc's goal? To make budgeting fun. (Yes … that was what he said!)
He wants entrepreneurs to have the tools (and desire) to not only create a budget with a few clicks, but to then smile every month when it's time to sit down and maintain that budget on their platform. (Ok, sure, it sounds a little optimistic, but we're pretty sure he means it.)
Here are a few of the driving philosophies behind Budgeto:
Deliver self-confidence to entrepreneurs when it comes to budgeting
Ensure budgeting is actually fun
Create budgeting simplicity for entrepreneurs who may or may not have a finance or accounting background
Integrate into accounting software (such as Intuit)
Ensure updated financial information is available 24/7
Forecasting
& Real-Time Readiness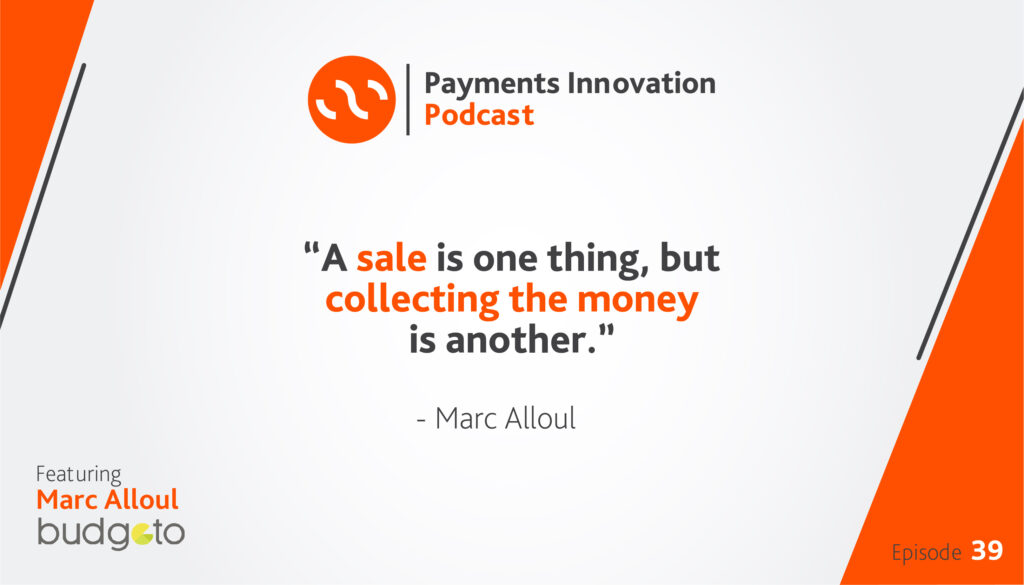 We mentioned the importance for entrepreneurs to be real-time ready.
Let's double-click on that real quickly.
You can't come back to a potential investor and say, "I need to get back to you in 4 weeks, because my accountant is away," or, "I don't have, an accounting system in place."
You'll lose all credibility.
Based on that readiness philosophy, Budgeto not only gives you a user-friendly snapshot of your financial status at any given moment, but it also enables entrepreneurs to create forecasting models and play around with how an event will impact the bottom line.
Let's say you're considering hiring a developer. They ask for $7K more than you originally budgeted, plus, she wants to start 2 months earlier than you planned.
How will that affect the organization overall?
Marc says he created the platform so you can create different scenarios and understand the financial impact of an event.
Who's Using the Platform?
They've worked with accelerators, incubators, universities, entrepreneurship programs, banks, and all top 5 accounting firms.
Specifically, they target small and medium businesses that don't have the internal resources of enterprise institutions to focus on accounting (such as a Director of Finance or a CFO).
Many of the companies they work with have 5 to 20 employees, they sell 5 to 10 products, and they have 20 lines of expenses or more.
For a free 14-day trial of Budgeto (full access, by the way!), click this link here.
To ensure that you never miss an episode of Payments Innovation, subscribe on iTunes or your favorite podcast player.
Until next time!