Building Value For FX Brokers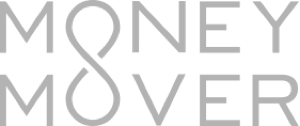 ONLINE, END-TO-END AUTOMATION FOR FX
Our payment platform easily integrates with your ecosystem enabling you to get to market fast while offering end-to-end automation, liquidity redundancy, and immediate expansion into global markets — complete with full-scale compliance support.
Your platform for FX international payments
Amaze your customers with the freedom to configure our platform and APIs as you please. Our secure APIs fit into your workflows, so you retain complete control over your customers' experience.
Maximizing the value of your client book is tough
Adding value for your customers while generating better revenue streams is no easy feat. We can help with access to real-time FX rates and give you easy access to multi-currency wallets, IBANs, and VANs.
Payments are simple with Currencycloud Direct
Currencycloud Direct is our white label payments platform built using our APIs to give you a complete, out-of-the-box payments solution. Easily manage and automate tedious payment processes so you and your customers can keep pace with the rate of change.
Liquidity is a necessity
FX Brokers need liquidity to ensure smooth flow of operations and as a hedge against risk. Currencycloud provides an excellent source of liquidity redundancy for FX Brokers looking to hold currencies in various markets.
Easy access
Trade any time, anywhere with easy access to the platform.
Seamless customer experience
Our white-label design allows you to integrate our technology within your platform while maintaining your brand. No separate payment portals. No friction. Just a smooth, seamless payment experience.
Flexible and branded
Not only is our technology platform designed to fit your business, it can also be fully branded to look and feel just like your business. Its flexibility allows you to run a full service brokerage — all depending on your needs.
Real-time wholesale FX rates
Our platform provides real-time rates close to the mid-market rate, enabling your money service business to keep pace with the competition and provide the best possible prices.
Complete and total transparency
No hidden markups or fees. We show you the rate you get in addition to the rate we get from the bank.
Increased revenue
With your new low rates, you can choose to mark up your FX rates creating a new stream of revenue, or pass the savings onto the customer, adding value to your service.
We listened to our customers, who regularly gave referrals into other regions, and businesses across the globe requesting our services. Our partnership with Currencycloud will allow us to move swiftly into new territories and deliver the fast, secure, stress-free and competitive payments service we have become known for in Canada.
Currencycloud's platform provides a strong breadth of currencies and industry-leading platform technology that will allow our customers to manage their FX exposure and move their money at a low cost, with fully transparent pricing.
One of the world's leading FX authorities, OANDA is dedicated to helping companies optimise cash flow, manage currency risk and build their bottom line. As such, we're delighted to be partnering with Shift Connect and Currencycloud in order to add OANDA FX Payments to our best-in-class range of corporate currency solutions, which are trusted by audit firms, tax authorities, and multinational corporations all over the world.
When we were developing our platform, we knew we needed to provide our customers with an intuitive, user-friendly experience. Currencycloud's white labeled platform enabled us to quickly launch a product that exceeded expectations and positioned us as a go-to FX solution for both individuals and SMEs.
I've been partnering with Currencycloud for several years now as an unregulated FX broker and I couldn't be happier with the experience. They offer a wide range of currencies and payment options, making it easy to offer my clients competitive rates and seamless transactions. What really sets them apart is their exceptional customer service. The team has been there for me every step of the way, providing guidance and answering any questions I have. Overall, I would highly recommend Currencycloud as a partner to any FX broker looking for a reliable and user-friendly platform.
We've partnered with Currency Cloud since our inception back in 2018 and haven't looked back. The facilities and team at CurrencyCloud have enabled us to bring to life the vision we had for what a foreign exchange brokerage should be. With their ongoing support we've been able to grow as a business and establish ourselves in the marketplace knowing that we have a reliable and secure partner working with us at every step allowing to provide and exceptional experience and customer service to our clients
Book your Consultation
Unlike other integrated payment solutions, Currencycloud stands as a true partner in your growth. Our expert staff will be on call to help you every step of the way, from implementation to ongoing operations.