Building Value For FX Brokers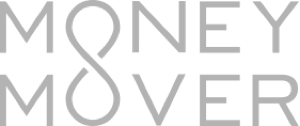 ONLINE, END-TO-END AUTOMATION FOR FX
Our payment platform easily integrates with your ecosystem enabling you to get to market fast while offering end-to-end automation, liquidity redundancy, and immediate expansion into global markets — complete with full-scale compliance support.
Your platform for FX international payments.
Amaze your customers with the freedom to configure our platform and APIs as you please. Our secure APIs fit into your workflows, so you retain complete control over your customers' experience.
Maximizing the value of your client book is tough.
Adding value for your customers while generating better revenue streams is no easy feat. We can help with access to real-time FX rates and give you easy access to multi-currency wallets, IBANs, and VANs.
Payments are simple with Currencycloud Direct.
Currencycloud Direct is our white label payments platform built using our APIs to give you a complete, out-of-the-box payments solution. Easily manage and automate tedious payment processes so you and your customers can keep pace with the rate of change.
Liquidity is a necessity.
FX Brokers need liquidity to ensure smooth flow of operations and as a hedge against risk. Currencycloud provides an excellent source of liquidity redundancy for FX Brokers looking to hold currencies in various markets.