The evolution of Lendtech post COVID-19
There's no doubt that 2020 was a challenging year for all, but innovation thrives in challenging times. Watch Currencycloud and guests from Funding Xchange, iwoca and Marqeta on a panel discussion about the impacts of COVID-19 on the lending industry.
Watch the recording to gain insights on:
How the Coronavirus pandemic disrupted the lending industry

Learn how lenders had to quickly adapt to continue to serve their customers

How the industry is evolving and how technology is pushing this evolution

Upcoming trends in payments, Fintech and Lendtech in a post-pandemic world.
Guests:

Ben Sher, Chief Commercial Officer at Funding Xchange
Ben has worked in the financial technology sector for nearly 20 years, initially within investment banking and more recently SME lending. Prior to joining Funding Xchange in September 2020, Ben led the growth and development of a number of leading providers in the Fintech space. As CCO of a lending Fintech, Ben is passionate about driving market adoption of innovative technologies that improve access to funding solutions for SMEs while improving conversion rates and customer engagement for lenders.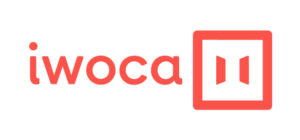 Harry Cranfield, Partner Channel Manager at iwoca
Harry leads the acquisition channel within iwoca that delivers new customers through partners that integrate with iwoca's Lending API. He is responsible for partnerships that include banks, accountancy software providers, marketplaces and other Fintechs. Harry is passionate about using technology to simplify the process of accessing finance for small businesses, so that business owners can invest their valuable time towards making their business thrive.

Shaun O'Keeffe, Senior Marketing Manager
A key member of Marqeta Europe's team, Shaun has created a dynamic community of Fintech and banking innovators around the exciting concept of Lending 3.0. The group aims to provide a space in which ideas flourish and transformative solutions emerge. And it's bearing fruit – a recent Fintech Talents Lending 3.0 event attracted more than 1,300 delegates from across Europe to discuss opportunities and challenges facing lenders. Alongside lending innovation, Shaun champions Marqeta's unique card issuing and payment processing platform, which is used by Klarna, Capital on Tap, Twisto, Lydia and more to deliver digital card programmes that change the game both in terms of modern financial services propositions and customer experience.