Background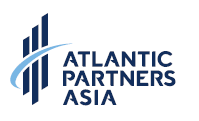 Atlantic Partners Asia (APA) is a financial services group that includes regulated asset management, corporate finance and payments solutions. Specializing in Asian Currencies, APA provides secure and reliable payment and value transfer services to high-net-worth investors, family offices, global private banks, private equity firms, and multinational companies.
On establishing its operations in 2019, APA sought a partner who could help them efficiently make settlements 24 hours a day, seven days a week, East to West and West to East, including access to the currency pairs they needed to do this.
The Challenge
Despite having payment licenses within Asia, Atlantic Partners Asia faced a challenging banking landscape. It found that most local banks offered uncompetitive FX rates & were reluctant to partner with growing financial services companies like APA.
Further, local banks proved time-consuming due to the complexity of opening bank accounts and processing payments. APA found significant delays in processing payments impacted its mission to serve clients efficiently.
Much of APA's traffic was along East to West and West to East; not having the ability to conduct transactions across the whole day was operationally frustrating, resulting in APA being unable to lock in the settlements in time in Asia to go across to Europe in the evening.
Finally, the banks were focused on specific channels, for example, Hong Kong to Singapore or Singapore to Japan, however APA processes a wider variety of settlements across a range of countries in Asia.
Solution
To solve these challenges, Atlantic Partners Asia reviewed different options. It chose Currencycloud because of its ability to solve three critical obstacles: banking stability, rates, and settlements. Further, Currencycloud's proven experience and presence in Asia could expand APA's capabilities further in this region.
Atlantic Partners' Head of FX, who had used Currencycloud in his previous roles, gave Currencycloud a solid endorsement. APA initially used Currencycloud Direct: its simple, streamlined, user-friendly interface meant APA was able to quickly scale cross-border payments and FX functionality.
With instant access to more than 35 currencies in over 180 countries, APA found that Currencycloud Direct connects local payment rails while avoiding the cost and complexity associated with FX remittances. APA subsequently integrated the Currencycloud API, using Currencycloud Spark to enable integration for automatic clearing, FX and payments into their trading platform.
As it expands, APA is looking forward to continuing to use Currencycloud and having access to the continual technology upgrades Currencycloud will deliver to the financial market in Asia.
Results
Since incorporating Currencycloud Direct, Atlantic Partners Asia has seen a significant increase in Asia-based clients who are attracted to the competitive rates and access to their own named IBANs. Further, APA can now offer 24-hour settlements and newer and better products.
Currencycloud Direct helps Atlantic Partners Asia enjoy:
What APA says about Currencycloud
"The product range from Currencycloud keeps us a step ahead of the game in terms of our competitors, which is a massive improvement for us. In terms of East to West, it's been great to not only give our customers a European and UK banking base to increase their business and their banking capabilities, but to increase ours as well."
"Currencycloud offers the versatility and capabilities Atlantic Partners Asia requires. Now with their recent acquisition by VISA, we anticipate new technology and product capabilities that will further empower Atlantic Partners Asia with strong payment solutions needed to address emerging payment needs in Asia."
Speak with a payments expert
Want to see results like Atlantic Partners Asia? Start your borderless payments journey today.