Today, Currencycloud, the international Payments Engine behind countless financial firms, announces the appointment Mitchel Lenson, former CIO of Deutsche Bank and current Nationwide Board Member as a Non-Executive Director.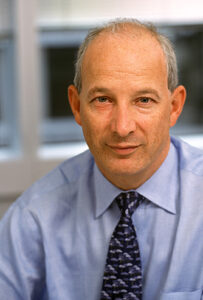 Mitchel brings a wealth of expertise with over 30 years of experience in the financial services industry, and will help Currencycloud continue to deliver compelling experiences to clients through technical innovation.
Mitchel is a Non-Executive Director of Nationwide Building Society and was formerly Group Chief Information Officer at Deutsche Bank, from 2000 – 2005, where he had responsibility for IT and Operations across all operating divisions of the Bank. As part of his role, Mitchel successfully led the bank's transformation, driving many of the initiatives to restructure the group. Throughout his career in the financial sector, Mitchel spent many years running a variety of business, operations and technology units for companies including UBS Warburg where he served as Managing Director, Global Head of Operations & Operations IT and Credit Suisse First Boston as Director, Group Operations. He started his career in 1977 on the graduate training programme at JP Morgan.
Mitchel holds an ACIB, a FCSI as well as a MBA in international finance from the City University Business School and a BA in business finance from City of London Polytechnic.
Mike Laven, CEO Currencycloud said, "We are delighted to have Mitchel on board. His breadth of experience and broad perspective on the financial services industry will provide an extremely valuable support to the senior executive team as they shape the strategic direction of the business."
On joining Currencycloud, Mitchel commented: "I am very much looking forward to this new role, at a company which is truly at the heart of the thriving FinTech community in London. It is exciting to see the range of companies that Currencycloud has enabled, from across the financial services industry, in their quest to transform the international payments landscape."
About Currencycloud:
Launched in London, Currencycloud is driving the transformation of the payments landscape to make international business and new markets accessible to everyone. With its developer friendly Payment Engine, businesses can build and automate their products, benefitting from real time wholesale rates and a fast, secure payment network. Everything is delivered by its next generation API.