For many businesses, the 2008 financial crisis was a death blow. But for at least one opportunistic entrepreneur, it was the moment he made a game-changing dive into a Fintech business.
David Gens is the Founder, President, and CEO of Merchant Growth, a Fintech specializing in delivering financing to small retail businesses in Canada.
David joined me on the Payments Innovation podcast to share how he's leveraging AI to deliver game-changing financing to small business.
Small retail businesses needed a new funding source
A traditional way small businesses were receiving funds closed up during the financial crisis of 2008. Before the crisis, it was commonplace for small to medium retail outlets to take out a loan, and then, in exchange, the lender would take a portion of the outlet's credit card sales as payment.
After the crisis, banks started tightening their belts, and retail outlets were out funding.
That's when David stepped in.
Remarkably, he's bootstrapped his entire business; he remained the only employee for the first 18 months. The original premise, although the funding model has shifted somewhat, is similar to those earlier models: Merchant Growth looks at just a few details of your business's financial status, and, within 5 minutes can make a decision. By the end of the day, they can grant loans up to $500K.
Now, 11 years later, his merchant funding program is found across Canada, and they've funded over $250m in small business.
Traditional financial institutions aren't really competitors in the small retail business financing arena
Traditional banks aren't really competitors anymore for this sort of retail outlet financing. Why? Well, essentially, when a banker walks into a retail outlet to offer similar funding, they ask one foundational question to the business owner:
"Do you own a home, and how much equity is in that home?"
If the business owner doesn't own a home, doesn't have much equity in it, or doesn't want to put their home as collateral, the conversation ends (and, for the record, David doesn't see this changing anytime soon).
David's first challenge was building trust with small business owners
In the early days, David says trust with small business owners was the main hurdle: 
"The main battle we were fighting was obtaining the business owner's trust, because this financing model was just so new."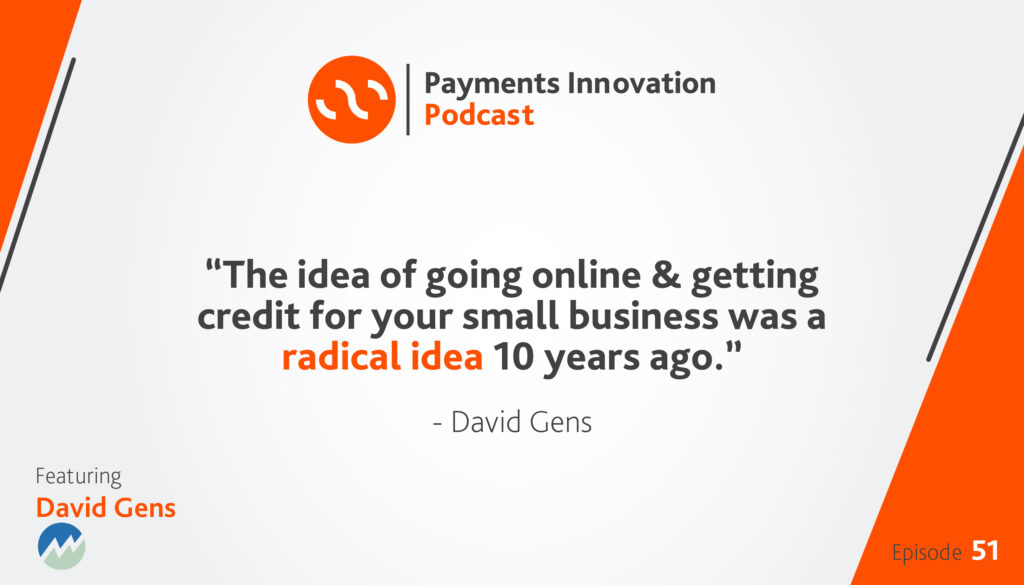 Now, there's nearly the opposite problem (although David still remains largely optimistic) — the small business financing landscape has filled up rather quickly, as even companies from America have moved into the Canadian financial space.
David actually see this as a positive, as small business owners now have many choices when considering these financing models. 
David alleviated some of the trust issues by partnering with big-name logos
As the trust issue was at the center of many of the sales discussions David was having, he found a unique strategy: He actually partnered  with some well-known big-name financial logos in Canada. These traditional, household names gave David the trust he needed, and assured the business owners that his finance company was legitimate.
After a short while, Merchant Growth also started winning awards, which David said also contributed to the trust factor.
Merchant Growth's financing structure: built on data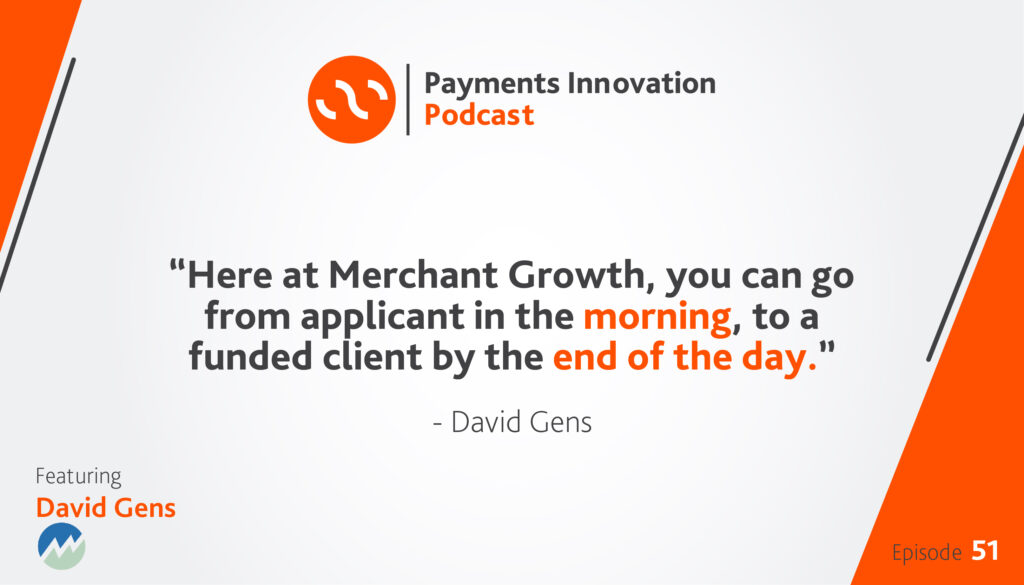 Originally, Merchant Growth loaned money at a standard rate to different retailers. Now, they take a much more data-driven approach.
Leveraging AI, Merchant Growth explores an applicant's bank statements to help determine their risk factors, and how much money the retailer has coming in. Further, MG also uses other data points based on the industry of the retailer. Then, they input all this data, and AI helps determine the amount of financing as well as the terms available to an applicant.
The entire application process takes about 5 minutes, with most offers being extended within the same business day.
Why small business owners would choose Merchant Growth
What are the main components of Merchant Growth's value proposition?
For one, convenience. While at first they had one standard financing rate to offer, now, Merchant growth has a variety of funding options.
Secondly, the speed of the transaction. "Business owners are very busy." David quipped. "If we can get the business owner not only the credit they need , but we can  get them a bunch of their time back, we've done our jobs."
Thirdly: The fees (or lack of fees). There are no fees to apply, meaning zero upfront fees for business owners. If and when an applicant is approved, there's exactly one simple-to-understand fee.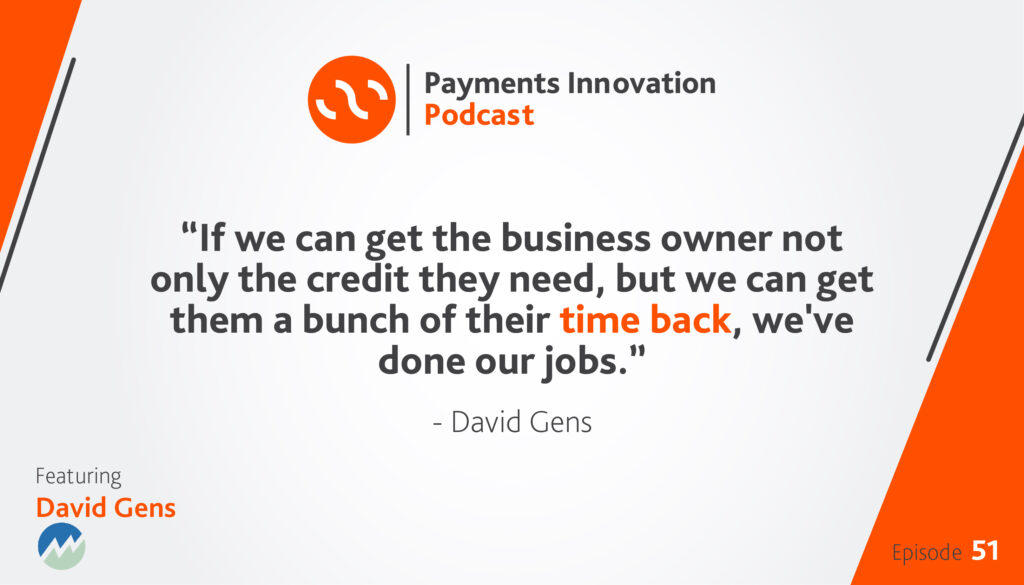 One Fintech CEO's predictions about the financial services
David offered 2 predictions about the Fintech and financial services arena in Canada:
1) There tends to be cycles with the business success of financial service providers, and those cycles usually follow economic cycles. A short time ago in the US, Fintech was somewhat bloated with providers offering similar services, and, eventually, many of them left.
David says the same will probably happen in the Fintech space in Canada for smaller retail financing outlets.
2) He predicts that financial institutions will most likely not be direct competitors to Fintech providers offering small business retail financing, due to regulations governing what type of loans major banks can provide. However, David does predict that more and more traditional financial institutions will partner with Fintechs (like Merchant Growth) to help provide the financing indirectly.
To ensure that you never miss an episode of Payments Innovation, subscribe on Apple Podcasts, or Spotify, or here. 
Until next time!