Successful people get our attention.
We're fascinated by how they got to where they are.
Well on the latest episode of the Payments Innovation podcast, we didn't just interview someone successful. We interviewed Brendan Holt Dunn who's carrying on his family's legacy — five generations' worth of successful business. Brendan is the CEO at Holdun Family Office and Founder at Holt Fintech Accelerator. 
He came on the show to talk about his family, their businesses, and their fintech accelerator.
One of the greatest businessmen in all of Canada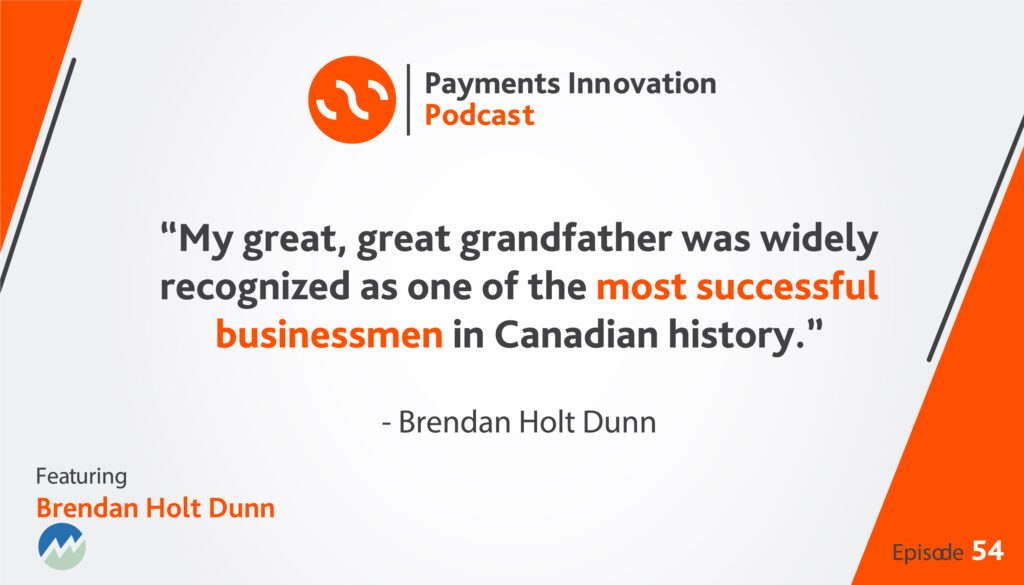 Holdun Family Office is a 5th generation family office started by Brendan's great, great grandfather, Sir Herbert Holt. 
Sir Robert Widely sat as the President of 27 major corporations. All at the same time. 
He also ended up controlling over 300 businesses around the globe. 
And he's widely recognized as one of the most successful businessmen in Canadian history.
Today, Brendan continues that legacy serving as CEO of Holdun, now a multi family office.
The family ventures into…venture capital
As most people know, the traditional portfolio balancing equities and fixed income is no longer the most efficient portfolio. 
You need alternative investments be it real estate, venture capital, whatever it is. 
When Holdun became a multi family office they started looking into the VC space. 
And when it came to fintech, they felt they could be quite active and helpful in adding value to those investments. 
They started thinking about how they could organize this investment process better. 
And that's how the fintech accelerator came to be.
Here's how it works
Over the past two years, the accelerator has received 1000 applications. 
Applicants go through a very rigorous process and at the end the top 1% or 2% of the startups get admitted into the program. 
Here's what their selection process looks like. 
Say those 1000 applicants applied at the same time. The accelerator would do an internal screening and narrow it down to the top 200 or 300 companies. To make thise selection they;re looking at things like whether the startup completed all the application questions, whether they're actually in fintech, and whether or not they have something interesting and valuable to offer the market.
Next, selected companies go on to have a 30 minute video interview with someone from the accelerator and one of the program's numerous advisors. They have over 220 advisors, ranging from C-Suite executives at banks to some of the top VC funds around the world.
That group is narrowed to the top 30 teams who then get invited to spend a day face to face in Montreal with another 200 – 300 advisors.
Finally, that round eliminates all but ten teams. Those are the companies invited to participate in the accelerator, a very structured, intense 3-month program tailored specifically for each company.
A win/win for everyone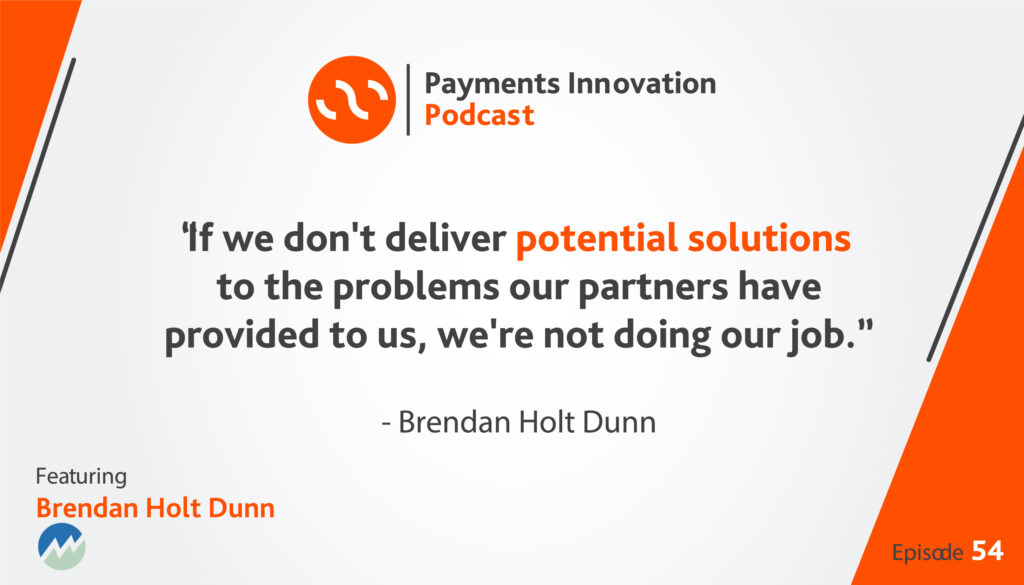 There's a lot of benefits to running this type of model.
From an investing perspective running an accelerator is great. Because you have 200 – 300 people looking at these deals before they even make it to the top ten, an investor's risk is greatly reduced.
The accelerator also benefits the local startup community, offering resources and access to potential investors and clients.
But the startups that are chosen to participate in the program, and the institutions that become their clients, perhaps reap the most reward. 
Holdun takes note when one of their partners mentions an internal problem they're struggling to solve.
So, when selecting companies for the program, they're not looking for the next big thing in fintech.
They're looking for companies that are working on solutions to their partner's problems. 
Then, they match that startup to that partner.
The financial institutions are happy because Holdun has brought them a partner they can use. And the startup is successful and lands a financial institution as a client. 
It's a unique perspective that offers a win/win for everyone.
And that's a legacy to be proud of.
To ensure that you never miss an episode of Payments Innovation, subscribe on Apple Podcasts, or Spotify, or here. 
Until next time!