Growth Lending enhances the experience of its SME clients with Currencycloud partnership
Background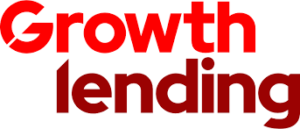 Established in 2013, Growth Lending is an alternative finance provider, founded to support UK SMEs and mid-market firms where traditional banks can not. The lender prides itself on its speed and flexibility, as well as an experienced, but agile team that can respond quickly to client needs.
While fast and flexible funding makes up a part of Growth Lending's proposition, the firm also has a strong focus on customer experience and is consistently looking for ways it can enhance this.
---
Challenge
To serve the needs of its growing customer base, Growth Lending was using multiple banking providers, each with its own features, functionality, authentication processes and relationships with Growth Lending's account managers.
The lender also had a several-step manual payment process, which was introduced to remove errors, but was ultimately slowing down Growth Lending's ability to process client funds efficiently.
A solution which would simplify and streamline all these processes would enable Growth Lending to spend more time supporting its customers.
---
Partnership
Growth Lending recognized that using a single provider which would give the firm access to market-leading FX rates, multiple currencies and the ability to seamlessly integrate into their existing core system would be most beneficial. Having assessed several providers, Currencycloud aligned with Growth Lending's requirements.
With Currencycloud's API embedded into its existing platform, Growth Lending's processing speed has increased, meaning that payment runs are completed several hours earlier and clients have rapid access to funds.
Currencycloud's market-leading FX rates have also meant Growth Lending's clients get more from their overseas trade too, without having to go through a separate provider.
As a result of reducing unnecessary manual processes, Growth Lending is able to devote more time to supporting its customers. The additional FX and multi-currency features that Currencycloud provides will support Growth Lending as it continues to expand its services.
"Legacy banking providers were holding us back from delivering an exceptional service, but now the speed of payment processing, particularly the ability to instruct cash allocation every 15 minutes, enables us to be more agile and dynamic in our response to customer needs."
RESULTS
Growth Lending has automated its payments through Currencycloud's API, enabling the firm to efficiently process millions of pounds in payments every day, with the ability to instruct cash allocation every 15 minutes. Growth Lending can now also offer enhanced support to SMEs and mid-market firms trading overseas, by providing them with access to competitive FX rates, as well as multiple currencies.
SPEED
All payments to customers are now made several hours earlier and without the requirement to manually check for errors.
EASE OF USE
Growth Lending can easily reconcile outgoing payments and incoming payments.
EFFICIENCY
Currencycloud replaced the functionality of multiple banking providers and a separate FX provider, with the ability to instruct cash allocation every 15 minutes.
RESPONSE
With time savings of four hours per day, Growth Lending can spend more time supporting clients.
BETTER FX
With access to Currencycloud's market-leading FX rates, Growth Lending can pass on the savings directly to its customers.
Speak with a payments expert
Start your borderless payments journey today.